Sangay volcano news
Sangay Volcano Volcanic Ash Advisory:
Thu, 5 Nov 2020, 15:30
15:30 PM | BY: VN
Volcanic Ash Advisory Center Washington (VAAC) issued the following report:
FVXX21 at 15:25 UTC, 05/11/20 from KNES
VA ADVISORY
DTG: 20201105/1523Z
VAAC: WASHINGTON
VOLCANO: SANGAY 352090
PSN: S0200 W07820
AREA: ECUADOR
SUMMIT ELEV: 17159 FT [5230 M]
ADVISORY NR: 2020/1075
INFO SOURCE: GOES-EAST. VONA. NWP MODELS.
ERUPTION DETAILS:
OBS VA DTG: 05/1406Z
OBS VA CLD:
FCST VA CLD +6HR: NOT AVBL
FCST VA CLD +12HR: NOT AVBL
FCST VA CLD +18HR: NOT AVBL
RMK: WE HAVE RECEIVED INFORMATION SUGGESTING A
POSSIBLE VA EMISSION. WE WILL GATHER FURTHER
INFORMATION AND ISSUE A FULL ADVISORY AS SOON AS
POSSIBLE.
NXT ADVISORY: AS SOON AS POSSIBLE
Previous news
More on VolcanoDiscovery
The term for all fine-grained volcanic products fragmented during explosive eruptions.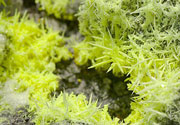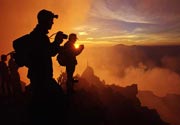 Volcano Trekking: A physically active tour to visit and climb some of Indonesia's most active and famous volcanoes: Papandayan and Galunggung in West Java, Merapi in Central Java, Kelud, Semeru, Bromo, the Tengger caldera, and Ijen in East Java.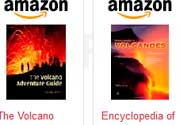 Books about Volcanoes: A selection of great books about volcanoes and volcanism, grouped into sections of different reading level interest.