Date & time: Sunday, 23 August 2020 21:05 UTC
Magnitude: 4.4
Depth: 10.0 km
Epicenter latitude / longitude: 7.95°S / 107.29°E
(Indonesia)
Nearest volcano: Kancana (79 km)

Primary data source: BMKG

Estimated released energy: 2.5 x 1011 joules (69.8 megawatt hours, equivalent to 60 tons of TNT) [learn more]
If you felt this quake (or if you were near the epicenter), please share your experience and submit a short "I felt it" report! Other users would love to hear about it!
Also if you did NOT feel the quake although you were in the area, please report it! Your contribution is valuable also to earthquake science and earthquake hazard analysis and mitigation efforts. You can use your device location or the map to indicate where you were during the earthquake. Thank you!
Data for the same earthquake reported by other agencies
| | | | | |
| --- | --- | --- | --- | --- |
| Time | Mag. / Depth | Location | | Source |
"I felt it" reports
Aftershocks of the 4.4 quake: Java, Indonesia, 23 Aug 2020 21h05
Show info about this
List of recorded aftershocks, latest first (0 quakes so far, frequently updated):
So far, no aftershocks have been registered.

Map of aftershocks
Significant earthquakes in the same area since 1900
Light mag. 4.4 earthquake – Java, Indonesia on Sunday, 23 August 2020
Click here to search our database for earlier earthquakes in the same area since 1900!
More on VolcanoDiscovery: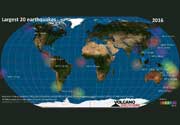 Top 20 quakes in 2016: Several magnitude 7 quakes occurred in 2016 (but none above M8): Papua New Guinea, NZ, Ecuador, Solomon Islands, Sumatra, Chile, Alaska and others – nearly all major earthquakes were located near active subduction zones.

See the top 20 list of largest quakes in 2016 with this map.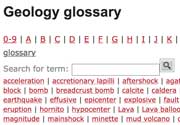 Glossary of geologic terms: A growing list of often illustrated explanations and definitions of geological terms and keywords, with focus on volcanology and seismology.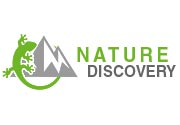 NatureDiscovery: Our walking & study tours with a broader focus on nature, geology, landscape, photography, archaeology and culture: explore Greece, Ethiopia and many other wonderful travel destinations!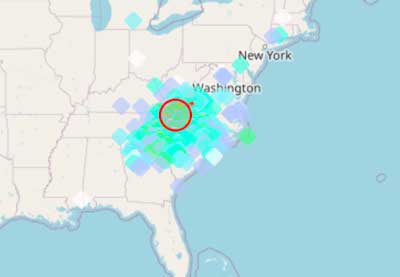 List of recent earthquakes reported felt by users. Read how people experienced a quake and if you felt one, report it!