Date & time: Wednesday, 2 September 2020 22:30 UTC
Local time at epicenter: 2020-09-02 16:30:59
Magnitude: 3.9
Depth: 118.0 km
Epicenter latitude / longitude: 7.241°N / 81.097°W
(Panama)
Nearest volcano: Baru (236 km / 147 mi)
Primary data source: INETER

Estimated released energy: 4.5 x 1010 joules (12.4 megawatt hours, equivalent to 10.7 tons of TNT) [learn more]
If you felt this quake (or if you were near the epicenter), please share your experience and submit a short "I felt it" report! Other users would love to hear about it!
Also if you did NOT feel the quake although you were in the area, please report it! Your contribution is valuable also to earthquake science and earthquake hazard analysis and mitigation efforts. You can use your device location or the map to indicate where you were during the earthquake. Thank you!
Data for the same earthquake reported by different agencies
Info: The more agencies report about the same quake and post similar data, the more confidence you can have in the data. It takes normally up to a few hours until earthquake parameters are calculated with near-optimum precision.
| | | | |
| --- | --- | --- | --- |
| Time | Mag. / Depth | Location | Source |
| Wed, 2 Sep 22:30 UTC | M 3.9 / 118 km | 37 Km Al Sur De Gobernadora, Veraguas, Panamá (Panama) | INETER |
User experience reports for this quake
There are no reports for this quake yet. If you felt it or were nearby when it occurred, be the first to report it!
Significant earthquakes in the same area since 1900
Minor mag. 3.9 earthquake – 37 Km Al Sur De Gobernadora, Veraguas, Panamá (Panama) on Wednesday, 2 September 2020
Click here to search our database for earlier earthquakes in the same area since 1900!
More on VolcanoDiscovery:
Watch live volcanoes
Volcano Calendar 2015: We're proud to present our new volcano calendar 2015: 13 different and attractive images of volcanoes, volcanic landscapes and phenomena taken during volcano tours over the past few years.
Blue flames of burning sulfur: Ijen volcano in East Java has one of the most impressive sulfur deposits on earth. They are so hot that the sulfur often ignites – a mysterious display at night caught on camera.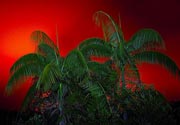 Vanuatu Volcano Tours: One of the most exciting volcano travel destinations in the world! On our adventurous expeditions, you will get close to active lava lakes on Ambrym Island and the spectacular fireworks of Yasur volcano on Tanna Island.