Sinabung volcano (Sumatra): eruption news and activity updates
Sinabung Volcano Volcanic Ash Advisory: VA TO FL320 MOV WNW AND TO FL140 MOV ENE OBS VA DTG: 10/1630Z to 32000 ft (9800 m)
Monday Aug 10, 2020 16:30 PM | BY: VN
Satellite image of Sinabung volcano on 10 Aug 2020
Explosive activity continues. Volcanic Ash Advisory Center (VAAC) Darwin warned about a volcanic ash plume that rose up to estimated 32000 ft (9800 m) altitude or flight level 320 .
The full report is as follows:
FVAU03 at 16:27 UTC, 10/08/20 from ADRM
VA ADVISORY
DTG: 20200810/1630Z
VAAC: DARWIN
VOLCANO: SINABUNG 261080
PSN: N0310 E09824
AREA: INDONESIA
SUMMIT ELEV: 2460M
ADVISORY NR: 2020/11
INFO SOURCE: HIMAWARI-8, CVGHM, PIREP, WEBCAM
AVIATION COLOUR CODE: RED
ERUPTION DETAILS: VA TO FL320 MOV WNW AND TO FL140 MOV ENE
OBS VA DTG: 10/1630Z
OBS VA CLD: SFC/FL140 N0309 E09920 – N0348 E10012 – N0433
E10008 – N0451 E10104 – N0350 E10116 – N0309 E10051 – N0239
E09932 MOV E 15KT
FCST VA CLD +6 HR: 10/2230Z NO VA EXP
FCST VA CLD +12 HR: 11/0430Z NO VA EXP
FCST VA CLD +18 HR: 11/1030Z NO VA EXP
RMK: VA TO FL320 LAST PARTIALLY OBS ON SAT IMAGERY AT 0730Z,
EXPECTED TO HAVE NOW FULLY DISSIPATED. VA TO FL140 LAST OBS
AT 0930Z BEFORE BECOMING OBSC BY MET CLOUD, EXPECTED TO HAVE
DISSIPATED WITHIN 6 HOURS. MOVEMENT BASED ON DISPERSION
MODELLING GUIDANCE.
NXT ADVISORY: NO LATER THAN 20200810/1630Z
Previous news
Monday, Aug 10, 2020
Today at 10:16 local time Volcanic Ash Advisory Center (VAAC) Darwin recorded a powerful vulcanic eruption showering dense dark ash plume which reached approx. 30,000 ft (9,100 m) altitude. Volcanic ash is dispersed towards the west and causes large ash fall onto the volcano's slopes and resident area. read all
Saturday, Aug 08, 2020
According to PVMBG a moderate phreatic explosion occurred at 01:58 local time today. A grey and brown ash emissions rose 6,561 ft (2,000 m) above the summit and drifted east. … read all
Saturday, Aug 08, 2020
More on VolcanoDiscovery: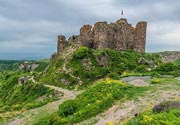 Photos from Armenia: Armenia is a very photogenic country with a large variety of landscapes showing some very spectacular geology, century-old monasteries and castles, and much more.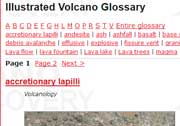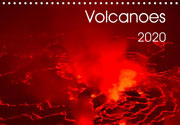 Volcano Calendar 2020: We're proud to present our 2020 volcano calendar: 13 different and attractive images of volcanoes, volcanic landscapes and phenomena taken during volcano tours over the past two years.